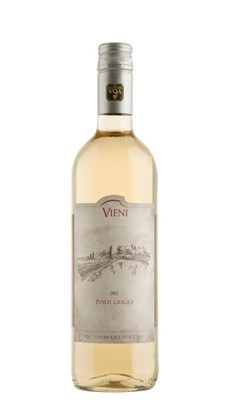 Wine Specs
Appellation
Vinemount Ridge
2017 Pinot Grigio
The cool climate and rich Chinguacousy soils of the Vinemount Ridge are particularly well suited for Pinot Grigio. The 2017 vintage gifted us with a wine which is straw yellow, aromatic, balnced and elegant on the nose. Fruity, with notes of apple and peach and of honey with a ight body, soft and delicate on the palaete and a pleasing fruity aftertaste. Perfect as an aperitif or as an accompaniment to seafood and vegetable entrees or with grilled chicken.
Product Reviews
Martha Burnet
(Jul 23, 2017 at 9:29 AM)
Although I am not a big white wine drinker, the crispness of this wine would pair well with food or a hot summer day!